Date/Time
Date(s) - 01/04/2023 - 03/12/2023
5:30 pm - 7:30 pm
Location
Casper Children's Theatre
Categories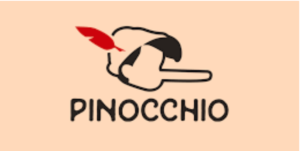 One lonely night the Blue Fairy grants Geppetto's wish and brings his little wooden puppet, Pinocchio, to life.  So begins Pinocchio's journey as he tangles with the tricksters, Fox and Cat, and meets up with Lampwick and his no-good buddies in the Land of Toys.  Will Pinocchio save Geppetto from the belly of the whale?  Will he ever prove to the Lucky Stars that he is good enough to become a Real Boy?  Watch this classic fairytale come to life in this stage production of Pinocchio!
**All those who register will be required to audition for their role in the show. Please prepare a 30-45 second monologue.**
Cast auditions will be January 4th.
Bookings
Bookings are closed for this event.